"Motor City charmers' latest full-length, 'Human Eye 4,'..."
– Stream Human Eye's Scuzzy, Acid-Glazed 'Into Unknown' LP
PORK MAGAZINE: PORK MAIL BAG: ELIJAH FUMES →
porkmagazine: Hey! I was recently hit by a car while walking home from the beer store and now I'm stuck in a wheelchair for half a year and I got WAY too much free time. Anyways, I wanted to let ya know that reading and re-reading the Pork issues I own, have helped out so much with my boredom. I just got a…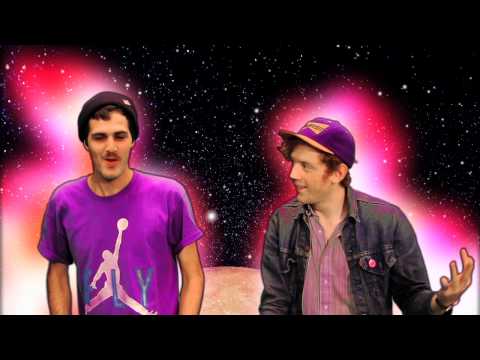 Paint Fumes cancel tour →
Track: White Fence – Pink Gorilla →
One Chord Progression: INTERVIEW WITH HELLSHOVEL →
onechordprogression: Hellshovel: Boky Ribbons. Where are you? Berlin. How much snow can you shovel with a hellshovel? It's raining at the moment… What's more evil: a demon's claw or a hellshovel? Neither, both are white magic factions. What did you do to the sun to make it hate you so much? Next question…
Review: Paint Fumes – Uck Life →
One Chord Progression: INTERVIEW WITH NODA OF ACID... →
onechordprogression: Acid Baby Jesus: Not jailbait. Where are you? At my house in Athens, Greece. Marry, fuck, kill: tab of acid, a baby, Jesus. Do you want me to end up in jail? What's your favorite Jesus miracle? Changing water into wine. What's the difference between an android and a robot? An…
Rollo Grady Session with Pangea – Sick Shit Video →
FIDLAR STREAM NEW ALBUM
rumorednightspress: FIDLAR are now streaming their new self-titled album, which is due to hit stores on January 22nd. You can listen to the album now over at Pitchfork.
Best of 2012: International Bands, Debuts, Live...
getbentfm: Before we take a break to celebrate the holidays with our friends and family, here's one last list of the Best of 2012. It's a little round-up to honor some of our favorite international bands, debuts, live acts, and videos. Comment your best of list to be entered to win a free GET BENT t-shirt, and head to the store to buy some for your friends during our end-of-the-world weekend...
Best of 2012: LPs
getbentfm: It's been a great year of music, but some records stood out more than most, so the staff came together again to vote for our favorite long players of 2012. So for anyone who says that rock n roll is dead, here's 25 solid albums to hit them over the head with. Share your lists in the comments, and read more of the Best of 2012.  Read More